We are a team of Management and Operations consultants with a combined experience of more than 100 years in various industry verticals. We have been successfully deploying proven Business Improvement methodologies like Six Sigma, Lean Management and Project Management to help clients achieve business results in Delivery, Quality, and Efficiency. Our focus is to align client strategy, develop  leadership capabilities and strengthen their talent pool – leading to an effective workforce
---
Vision
---
Become the most sought after consulting and professional coaching firm for achieving Breakthrough Performance Improvements in Business results.
Mission
---
Learn and apply the latest techniques in management to suit our vision and your purpose.
Goal
---
Delight our clients and become their long-term reliable partners to achieve breakthrough improvements.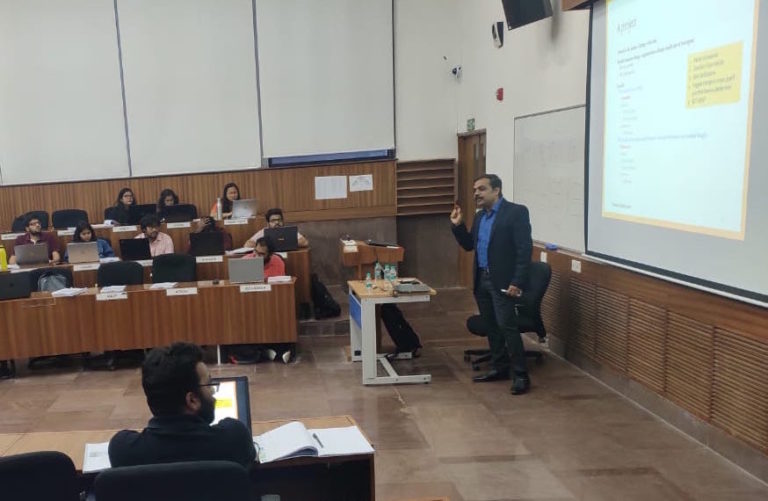 Sreedher delivering sessions on Problem solving at Indian Institute of Management, Udaipur
Sreedher Kadambi founded SKIL in 2004. He believes as a company or a working professional, we should strive to achieve superior results, because it is 'survival of the fittest', and the business market shows no mercy! As a company you must produce the best product and the best service, at the best price. As a working professional you must exceed expectations to grow your career. If you do not aim to achieve superior results in your business you are headed down the road of extinction. It is not just about you, it is also about those who are dependent on you, your family members, friends and all of those who look up to you, to learn and get inspired. You will need a success story that will inspire your near and dear ones.

Our Timeline
---

---