Data Analytics and Visualization Course using Microsoft Power BI
Training and Certification program in Data Analytics

The business analytics industry is expected to be $ 71.1 billion by 2022 growing at a CAGR  of 7% – Reuters. According to an estimate shared by PWC, close to 2.7 million job opportunities in Data analytics and science will be created in US alone by 2020 – 21. Many of these work is off-sourced to countries like India.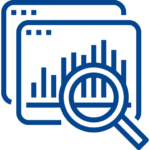 Why are companies looking for Business Analysts?
Problems are faced everywhere – from simple to complex ones, and from startups to multinationals. These problems, if not solved, they deteriorate a company's performance and consequent growth and profitability over time. Data analysis and visualization has become a primary need for every company to identify the root cause of a problem. Those who can understand a Business Process and translate Business Needs to Business Process – Inputs and Outputs – apply statistical tools to draw valid inferences from data to facilitate problem solving decision making added significant value to a Business Enterprise! The industry calls them Business Analysts.
Is this certification right for me?
Data Analytics is the next big thing. With millions of job opportunities being created every year. Every organization is looking to make most out of the data.

---
Every company needs Data collection and its analysis. This is called insight driven organization. Opportunities are ample.
---
Opportunity to scale into various positions like Marketing analyst, Sales analyst, Financial Analyst, Operations Analyst,

---

The job of a data analyst is one of the highest paid ones in the industry – gaining an average of $150000 per annum. A Data analyst gets to work closely with CEOs/ COOs/ CFOs in the organization.
---
Benefits of getting trained and certified as Data Analyst

---
Exceed expectations
Applying Data analytics knowledge in the right direction will put you in sweet spot of the management. The reports and Analysis go directly to the board and management

---
Job Security

Working professionals having skills in Data analytics will give them higher job security than others.


---
Get on A Team
Knowledge is one of the key criteria to consider for A team.  With Data Analytics knowledge, you have an edge over others!

---
Confidence and Self - Esteem
Once you achieve most of what is mentioned, your will gain confidence. Data Analytics credentials, success stories, higher confidence, getting into A team will boost your chances of getting hired in a global organization and go-to man for your colleagues.

20000
Experience - Consulting hours
12000
Professionals coached
---
---
Career path options
Training & Certification in Data Analytics enhances your existing job role. If you are keen to explore roles specific to Data Analytics you could consider
Business Management Consultant.

Functional Analyst

IT Business Analyst.

Data scientist.

Operations excellence manager
Marketing & Sales Analyst

Operations Analyst


Continuous Improvement Manager.

Operations excellence manager.
---
Course is delivered in three modes
---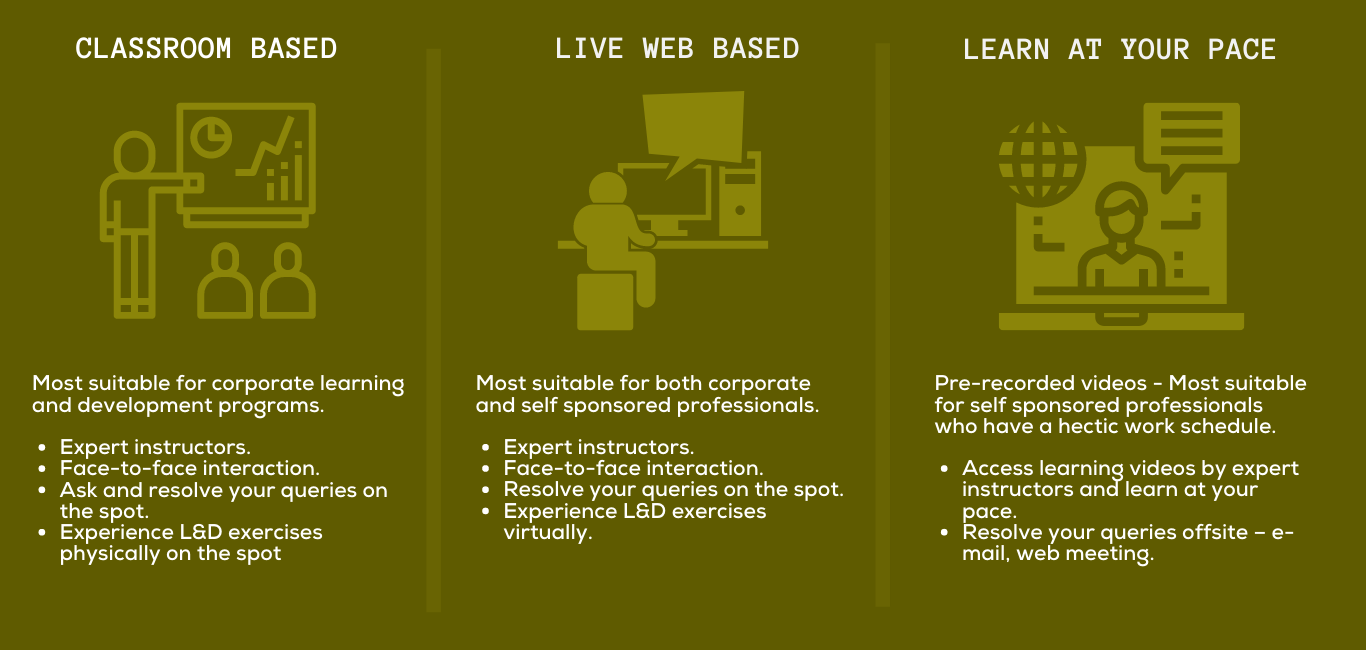 ---
Duration and Pre-requisites
---
Course Duration
Classroom based – 5 days (weekends)

Instructor-Led live web sessions & self-paced – 40 hours.

Self-paced sessions – within 6 months
---
Work experience

Work experience is necessary. A minimum of 2 years of experience is preferred.

Understanding of business cycle is required.
---
Education

Preferred Minimum education - Graduate from any university


Diploma/ Graduate

Post Graduate/ Masters
---
---
Our books used by Professionals
---
---
Key features of the program
---
---
---
Certification exam included

---

---
---

---
---
Learn by doing - Exercises & Games - 50+

---

Real time industry case study

---